Contact us
: 0086-21-61182423
: 0086-21-61182425
: ROOM 101��NO.16, 6TH BUILDING, 9TH LANE,GUANGYI ROAD,ZHUQIAO TOWN,PUDONG NEW AREA,SHANGHAI
ss 400 material, ss 400 manufacturer in China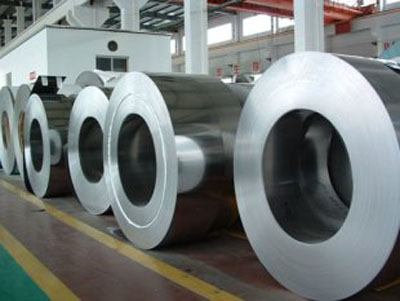 We are ss 400 manufacturer in China,we can offer ss 400 steel stock with the lowest price, ss400 is a marked way Japanese steel material, equivalent to the domestic steel Q235 numbers. Foreign standard structural steel is often classified by tensile strength, such as the SS400, which means that the minimum σb 400 for 400MPa high strength steel means steel σ b ≥ 1373 Mpa.
ss 400 material is essentially identical to our Q235. But differ on specific indicators, Q235 content of C, Si, Mn, S, P and other elements have made a request, but only requires SS400 S, P is less than 0.050. Q235 is greater than the yield point of 235 MPa, the yield point of SS400 245MPa. SS400 (steel for general structure) mean that the general structure of 400MPa tensile strength greater than steel. Q235 mean the yield point greater than 235MPa of ordinary carbon steel. ss 400 material standard number is JIS G3101-1995. Q235 standard number for GB/T700-2006.
ss 400 material is a Japanese steel marked way, in fact, is the number of domestic steel Q235. A steel material. Q represents the degree of this material yield, followed by 235, refers to the yield value of this material at about 235. And the thickness of the material will increase its yield value decreases.
ss 400 material widely used in construction and engineering structures. Or construction of plants for the production of steel house frames, high-voltage transmission towers, bridges, vehicles, boilers, containers, ships, etc., are also used a lot less demanding on the performance of the mechanical parts. C, D grade steel can also be used for certain professional steel use.
As a ss 400 manufacturer in China,we can offer more about ss 400 material price,if you want know more,please contact us at any time.
Donwload
Copyright © 2011 by Shanghai Katalor Enterprises Co., Ltd. All rights reserved