ss400 equivalent material comparatively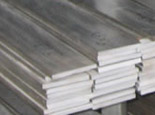 Katalor is one of the biggest producers of ss400 in China. We are a manufacturer of ss400,Years of experience.offer ss400 cash resources, the chemical composition and latest quote.Below is ss400 same material and comparatively.
ss400 Japanese steel material marked Q235 number equivalent to the domestic steel. Foreign standard structural steel is often classified by tensile strength, such as SS400, 400 of which means that the The σ b minimum value of 400MPa high strength steel is sigma b ≥ 1373 MPa steel.
The SS400 is basically the same as of Q235. But differ on the specific indicators Q235 content of C, Si, Mn, S, P, and other elements as required by SS400 only requires S, P less than 0.050. Q235 yield point of greater than 235 MPa, SS400, a yield point of 245MPa. SS400 (steel for general structure) means that the tensile strength greater than the a 400MPa general structural steel. Q235 mean yield point is greater than the a 235MPa ordinary carbon structural steel. SS400 standard for JIS G3101-1995. Q235 standard number GB/T700-2006.
If any question of ss400 meet your demand. Please do not hesitate to contact me. Hope that we may establish business relationship.ss400 Heat treatment and characteristic.You can contact us at any time.
Copyright © 2011 by Shanghai Katalor Enterprises Co., Ltd. All rights reserved