ss400 applications,ss400 equivalent steel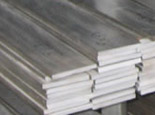 Katalor is China's largest manufacturer of ss400, We have a large steel cash resources,offer ss400 mechanical properties, chemical composition and latest offer,Here offer ss400 applications and equivalent steel.
ss400 Japanese steel a marked way, in fact, domestic Q235 steel.
It is a steel material. Q represents the yield of this material, followed by 235, refers to the yield value of this material, in about 235. And its yield value decreases with the increase of the thickness of the material. Because the carbon is moderate, better overall performance, strength, ductility and welding performance was better with the most versatile. Often rolled into wire rod or round, square steel, flat steel, angle steel, I-beam, channel, window frames, steel and other steel, thick steel plate. Widely used in construction and engineering structures. For the production of reinforced or constructed plant room shelf, high voltage pylons, bridges, vehicles, boilers, containers, ships, etc., but also for a large number of mechanical parts on the performance requirements are not too high. C, D grade steel, but also for some of the professional steel.
Katalor can give you the most detailed information on ss400 as steel supplier in China, we provide rss400 cash resources,characteristic, and a variety of ss400meet your various requirements.welcome to inquire at any time.
Copyright © 2011 by Shanghai Katalor Enterprises Co., Ltd. All rights reserved