St52-3 Chemical Constituents,St52-3 Mechanical properties,St52-3 last offer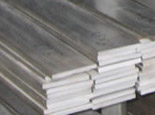 Katalor provided St52-3 Details and spot as Chinese steel exporters,offer St52-3 Chemical Constituents,St52-3 Mechanical properties and last offer.
St52-3 German standard low alloy plate, the implementation of standards: DIN17100, Description: Germany Iron and Steel standard, steel No. by the the the the characteristics of value of of St, steel and mass index composition, on the the method of deoxidation have a choice of steel kinds of, the corresponding flag (U, or R) on the the in front of of the steel number, the there are of the steel of the for special purposes For example: USt52-3 or RRSt37-2.
Chemical composition of St52-3: C: ≤ 0.20, Si ≤ 0.50, P ≤ 0.040, S: ≤ 0.040
Mechanical properties of St52-3:
Yield strength: ≤ 16mm: ≥ 355,16-40: ≥ 345,40-63: ≥ 335,63-80: ≥ 325,80-100: ≥ 315
100: According to the agreement.
Tensile strength :490-630.
Elongation: ≥ 18.
Shock: Temperature: 0 ℃ : ≥ 23
ST52-3 is mainly known for its tensile strength and yield point as its main feature. For civil construction, underground engineering, bridge structures, marine structures, container manufacturing and automotive and machine manufacturing.If you need ST52-3 of the chemical composition,last offer and mechanical properties of the oriole inquire.
Copyright © 2011 by Shanghai Katalor Enterprises Co., Ltd. All rights reserved