Contact us
: 0086-21-61182423
: 0086-21-61182425
: ROOM 101��NO.16, 6TH BUILDING, 9TH LANE,GUANGYI ROAD,ZHUQIAO TOWN,PUDONG NEW AREA,SHANGHAI
309S stainless steel plate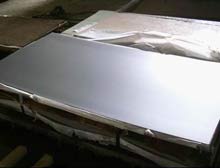 309S mirror stainless steel plate,309S color stainless steel plate,309S 420 Matte stainless steel plate,309S withdrawing
stainless steel plate,309S corrugated stainless steel plate,309S etching stainless plate,309S 2B stainless plate,309S BA mirror stainless steel plate and 309S stainless Industrial Steel plate and 309S stainless medium plate etc.
309S can withstand repeated heating under 980℃. And it also has high temperature strength,oxidation resistance and anti-carburizing performance.
309S stainless steel plate Chemical Composition :
Grade

Chemical Composition %          

C

Cr

Ni

Mn

P

S

Si

other

309S

≤
0.08

22-24

12-15

≤
2

≤
0.035

≤
0.03

≤
1

-
309S stainless steel plate mechanical properties:

Specification
(mm)

mechanical properties

Hardness

Elongation
δ5
(%)

Area reduction
Ψ
(%)

Tensile Strength
σb
(MPa)

Yield Strength
σ0.2
(MPa)

0.4-80 *1000*2000

HB

HRB

HV


≥40

≥50

≥520

≥205

1220*2440

≤187

≤90

≤200

1500*6000
309S improved stainless steel plate is heat-resistant austenitic stainless steel materials.It has more performance than austenitic stainless steel. Besides,it is of high temperature-resistance, so slso named heat resistant steel,and is regarded as the first choice of heat treatment engineering.
Donwload
Copyright ? 2011 by Shanghai Katalor Industry Co., Ltd. All rights reserved