Contact us
: 0086-21-61182423
: 0086-21-61182425
: ROOM 101��NO.16, 6TH BUILDING, 9TH LANE,GUANGYI ROAD,ZHUQIAO TOWN,PUDONG NEW AREA,SHANGHAI
201 stainless steel plate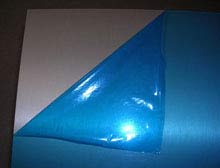 201 stainless steel plate:
Katalor Industry offers 201 Stainless Steel: 201 stainless steel coil, 201 stainless steel plate, 201 stainless steel straight, 201 stainless steel industrial plate.
Technology

Type

Thickness

Surface

Width
mm

Material

Origin

Cold rolling

201stainless steel 2B plate

0.3-10mm

2B shiny side ,BA,8K mirror finish,wire drawing,sand snow

1000、1220、1250、1500


201,202,304、304L、316,316L,321,310S

TISCO, Zhang Pu, Lianzhong, Yieh United, Finland, South Africa, Japan, Taiwan, Baosteel

Hot rolling

201stainless steel No.1 plate

3-159mm

No.1

201 stainless steel with acid resistance and alkali resistance, high density, polished without bubbles, no pinholes, etc., is mainly used to produce high-quality materials of case, strap bottom . It can also be used for decoration pipe, industrial pipe, some light stretching products.
Type 201 is an austenitic chromiumnickel-manganese stainless steel that was developed originally to conserve nickel. It provides properties similar to Type 301 and can be used in most applications for Type 301.
Donwload
Copyright ? 2011 by Shanghai Katalor Industry Co., Ltd. All rights reserved