Contact us
: 0086-21-61182423
: 0086-21-61182425
: ROOM 101��NO.16, 6TH BUILDING, 9TH LANE,GUANGYI ROAD,ZHUQIAO TOWN,PUDONG NEW AREA,SHANGHAI
You are here: Home- Selling list
supply ABS D32 steel,D32 ship plate,D32 steel for building ship
supply ABS D32 steel,D32 ship plate,D32 steel for building ship
Posted:2012/3/21 5:27:25
supply ABS D32 steel,D32 ship plate,D32 steel for building ship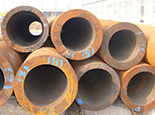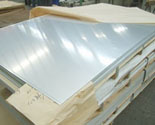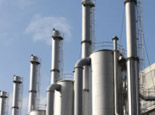 Detailed ABS D32 Description
ship plate Core Business:
We sincerely hope new and regular customers could come to visit our mill and inquiry from Katalor steel.
If you need more information about steel plate ABS D32, ABS DH36, ABS EH36, ABS FH36, please contact us freely.
Yours sincerely
1 .Steel Grade for shipbuilding and offshore platform:
DNV, Grade A, DNV Grade B,DNV Grade D, DNV Grade E,AH32,D32,EH32,FH32, AH36,DH36,EH36,FH36,AH40,DH40,EH40,FH40
NV, A , B , D , E,A32,A36, A40, D32, D36,D40,E32, E36, E40,F32, F36, F40 ,NV A27S, D27S, E27S,A420, A460, A500, A550, A620, A690,D420, D460, D500, D550, D620, D690,E420, E460, E500, E550, E620, E690,F420, F460, F500, F550, F620, F690
DNV, EQ56, E550

2. Steel Adopt Standard: Lloyds
3. D32 ship plate Delivery Condition: TMCP, Q&T, N, AR, CR, A, Q and N&T

4. Charpy V-Notch Impact Requirements: 20 ,0, -20, -40 ,-60 temperature.

5. Tensile Requirements: Tensile Strength min 400-650Mpa, Yield Point min 235-390Mpa, Elongation min 19%-26%.

6. Services of Steel: Cutting, Welding, Z15, Z25, Z35, Qt, N, Q, A, Sand clusting, Painting Flaw-Detection Grade1, Flaw-Detection Grade2, Flaw-Detection.

7. Grain Refining Element: Fine Grain Al, Killed, Fine Grain Al+Nb+V+Ti, Fine Grain Al+Nb+V,Fine Grain Al+Nb+Ti

8. Dimension of Steel Plate: Thickness-6~110mm; Width-1150~3700mm; Length-3000~18000mm
9. D32 ship plate Min Order Quality: 2 PCS

10. Steel plate Price: Negotiation through contact links showing in the page left-hand

11. Trade Terms: FOB, CFR, CIF
12. D32 ship plate Payment Terms: T/T, Irrevocable at sight L/C
13. Delivery Time: Generally 20-35days
Main Applications:
Used for the production of the hull, sea oil platform, platform tube contact and other structural parts.
Other steel material
Steel plate (ASTM,JIS,BS,DIN,GB),IPE,I-Beam,H-Beam,Kinds of pipe etc.
Katalor offer ABS D32 ship plate,ABS D32 shipbuiling steel,ABS D32 price etc.
As for the ship plates, if the thickness exceed the approval by classification society DNV, we could invite the DNV as the third party to inspection our steel plate . We have a lot of experience about this. We sincerely hope we could have a pleasant cooperation in the near future.
Copyright © 2011 by Shanghai Katalor Enterprises Co., Ltd. All rights reserved