Contact us
: 0086-21-61182423
: 0086-21-61182425
: ROOM 101��NO.16, 6TH BUILDING, 9TH LANE,GUANGYI ROAD,ZHUQIAO TOWN,PUDONG NEW AREA,SHANGHAI
You are here: Home- Selling list
structural steel srade EN10025 S185,S185 steel application
structural steel srade EN10025 S185,S185 steel application
Posted:2014/7/21 3:02:42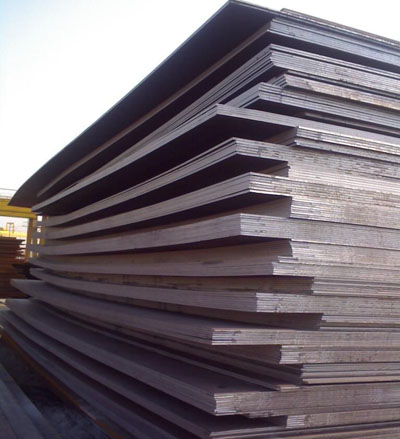 As a steel supplier in China,we can offer S185 steel stock in China,offer all kinds of steel stock with the lowest price,exporter EN10025 S185 steel to all over the world.
The S185 has reliable mechanical property, good formability and excellent welding performance, which is widely used in various industries.Such as architecture, bridge construction, marine craft, railway locomotive,heavy machine and other structure parts.
S185 is a structural grade steel. Supplied inaccordance with Q195 or Q215A,the steel offers good tensile and yiele strength.
Application of structural steel srade EN10025 S185:
S185 steel widely used in Architectural structure, like bridge, tower, oil derrick, harbor structure, chimneys, tubular bridges Railway train, dining car, reefer car, etc,Stamping piece and decoration piece,Transportation manufacturing,Facades, wall cladding,Architectural roof,Landscape,Sculpture,Tanks and so on.
S185 steel Finished goods condition: hot forging/hot rolling + annealing/normalizing + tempering/quenching + tempering/any conditions based on the customer's requirement
S185 steel Surface conditions: scaled (hot working finish)/ground/rough machining/fine machining/based on the customer's requirement
Furnaces for metallurgical processing: electrode arc + LF/VD/VOD/ESR/Vacuum consumable electrode.
S185 steel Ultrasonic inspection: 100% ultrasonic inspection for any inperfections or based on the customer's requirement.
If you need structural steel srade EN10025 S185 stock,you can contact us at any time.
Copyright © 2011 by Shanghai Katalor Enterprises Co., Ltd. All rights reserved