Contact us
: 0086-21-61182423
: 0086-21-61182425
: ROOM 101��NO.16, 6TH BUILDING, 9TH LANE,GUANGYI ROAD,ZHUQIAO TOWN,PUDONG NEW AREA,SHANGHAI
ss400 steel stock,ss400 material price
Posted:2014/1/15 3:49:00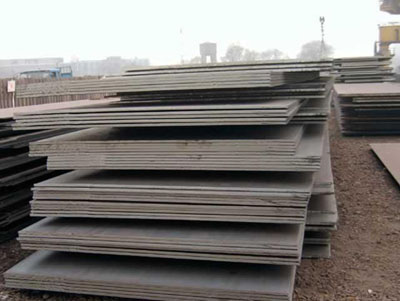 offer ss400 steel stock with the lowest price. ss400 material application and introduction.
Japanese steel grades (JIS series) in general structural steel mainly consists of three parts: The first part indicates the material, such as: S (Steel), said Steel, F (Ferrum), said iron; second part represents different shapes, types, uses such as P (Plate), said plate, T (Tube), said pipe, K (Kogu) said tool; third part of that feature figures, usually a minimum tensile strength.
SS400 material- S represents the first steel (Steel), said second S configuration (Structure), 400 to lower the tensile strength 400MPa, a tensile strength of said overall general structural steel of 400 MPa.
ss400 material is a marked way Japanese steel material, equivalent to the domestic steel Q235 numbers. Foreign standard structural steel is often classified by tensile strength, such as SS400 (Japan is so labeled), where 400 means that the minimum σb is 400MPa high strength steel means steel σ b ≥ 1373 Mpa.
ss400 steel stock is a way of marking the Japanese steel, in fact, is the country's number Q235 steel.
If you want know more about SS400 material,the price,application, introduction and so on,you can contact us.
Copyright © 2011 by Shanghai Katalor Enterprises Co., Ltd. All rights reserved