low alloy steel plate EN10025 S275 JO,S275 JO specification
Posted:2013-11-30 23:12:45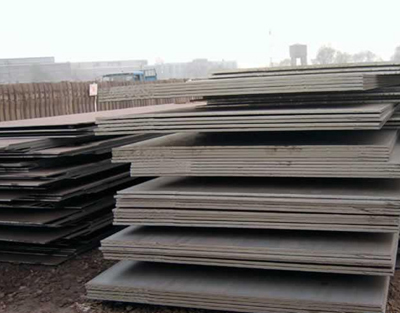 As a steel manufacturer in China,we can offer all kinds of low alloy steel plate,here offer low alloy steel plate EN10025 S275 JO stock with the lowest price in China,we can offer S275 JO specification and application.
low alloy steel plate S275 JO Specification:
Thickness:2-700mm
Width:1000-4020mm
Length:2000-27000mm
Grade: En10025 S275 Jo
low alloy steel plate EN10025 S275 JO Main Application:
S275 JO used for petrol, chemical, power station, boiler industry, etc. Making reactor, heat exchanger, separator, spherical tank, oil or gas tank, pressure vessel for nuclear reaction, high pressure water pipe, spiral case, and so on.
Our low alloy steel plate EN10025 S275 JO with super quality and service, our EN10025 S275 JO steel plate product are not only sold well in domestic market, but also sold to many countries and regions such as UAE, Chile, Peru, Singapore, Vietnam etc. And thus gain us a good reputation in the international market. The company adheres to the business ideas of cooperation based on win-win, efficiency and sincerity. Hence, we sincerely look forward to create a win-win cooperation in the future!