Contact us
: 0086-21-61182423
: 0086-21-61182425
: ROOM 101��NO.16, 6TH BUILDING, 9TH LANE,GUANGYI ROAD,ZHUQIAO TOWN,PUDONG NEW AREA,SHANGHAI
You are here: Home- Selling list
boiler steel plate A516gr.60,ASTM A516gr.60 steel application
boiler steel plate A516gr.60,ASTM A516gr.60 steel application
Posted:2014/7/8 3:29:38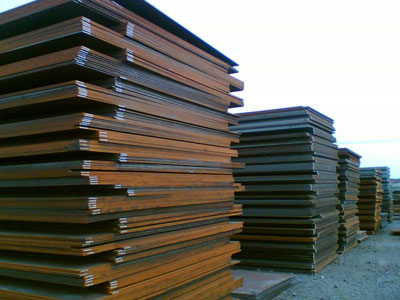 We are steel manufacturer and we can offer boiler steel plate A516gr.60 stock,the best price of ASTM A516gr.60 steel,we can offer all kinds of boiler steel stock,offer ASTM A516gr.60 steel application and specification.
The ASTM A516gr.60 steel plate specification we can offer:
1).thickness:6~150mm
2).width:1500~4020mm
3).length:3000~25000mm
Boiler steel plate A516gr.60,ASTM A516gr.60 steel application,ASTM A516gr.60 steels are widely used in the industries of petroleum, chemistry, power station and boiler .They can also be used to make equipments and components of reactor, heat exchanger, spherical tank, oil gas tank, liquefied gas tank, nuclear reactor pressure shell, boiler drum, liquefied petroleum gas cylinder, high pressure water pipes of hydropower station, water turbin shell.
Our boiler steel plate A516gr.60 plate with super quality and service, our A516gr.60 steel plate product are not only sold well in domestic market, but also sold to many countries and regions such as UAE, Chile, Peru, Singapore, Vietnam etc. And thus gain us a good reputation in the international market.
The company adheres to the business ideas of cooperation based on win-win, efficiency and sincerity. Hence, we sincerely look forward to create a win-win cooperation in the future!
If you need ASTM A516gr.60 steel plate stock,you can contact us at any time.
Copyright © 2011 by Shanghai Katalor Enterprises Co., Ltd. All rights reserved