boiler steel ASTM A516gr.55 stock price in China
Posted:2013-11-30 03:50:39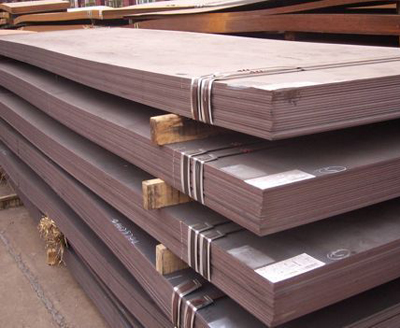 As a steel supplier in China,we can offer all kinds of boiler steel stock,offer boiler steel ASTM A516gr.5 with the lowest price in,exporter ASTM A516gr.55 steel to all over the world.
boiler steel ASTM A516gr.55 Specification:
1).thickness:6~150mm
2).width:1500~4020mm
3).length:3000~25000mm
ASTM A516gr.55 steel application.Boiler steel ASTM A516gr.5 are widely used in the industries of petroleum, chemistry, power station and boiler .They can also be used to make equipments and components of reactor, heat exchanger, spherical tank, oil gas tank, liquefied gas tank, nuclear reactor pressure shell, boiler drum, liquefied petroleum gas cylinder, high pressure water pipes of hydropower station, water turbin shell.
We will supply you good quality and bottom price and first-class service of boiler steel ASTM A516gr.55 in china and hope to be your golden supplier.
If you are interested in boiler steel ASTM A516gr.55 stock, please contact me to get more information, we will provide you the best service and price of A516gr.55 steel. Welcome your enquiry.