What is P355nh material?
Posted:2013-11-30 04:20:58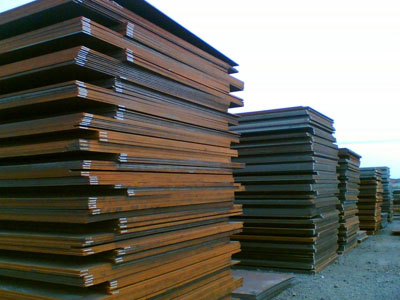 P355nh material is the implementation of the standards of the stomach: EN10028 European standard, full name: normalizing weldable fine grain steel.
Tensile properties: P355N, P355NH, P355NL1, P355NL2 thickness 8-260mm
Tensile strength Rm630-450MPa, yield strength :355-295MPa, elongation after fracture 21-22%
P355nh material widely used in petroleum, chemical, power plants, boilers and other industries for the production of reactors, heat exchangers, separators, tank, gas tank, gas cans, nuclear reactor pressure vessel, boiler drum, liquefied petroleum gas bottles, hydropower high pressure pipes, turbine volute and other equipment and components.
P355nh material stock HIC resistant steel product qualification tests shall be conducted in accordance with EN10229, choose A test solution (PH 3) or B test solution (PH 5) and corresponding acceptance criteria.
HIC test acceptance grade:
Acceptance levels of Class I II Class III Class
CLR% crack length ratio, CTR% crack thickness ratio, CSR% crack sensitivity ratio.
We can offerP355nh material,P355nh steel stock price. If required,we can alse give you P355nh material Chemical composition and Mechanical properties.Our steel has exported to many countries ,like Korea,Viet Nam,Singapore,etc,and has a good reputation in the world. You can learn more through our web.