Contact us
: 0086-21-61182423
: 0086-21-61182425
: ROOM 101��NO.16, 6TH BUILDING, 9TH LANE,GUANGYI ROAD,ZHUQIAO TOWN,PUDONG NEW AREA,SHANGHAI
You are here: Home- Selling list
Steel grade SM490B made in China,best SM490B steel stock
Steel grade SM490B made in China,best SM490B steel stock
Posted:2014/9/27 21:20:55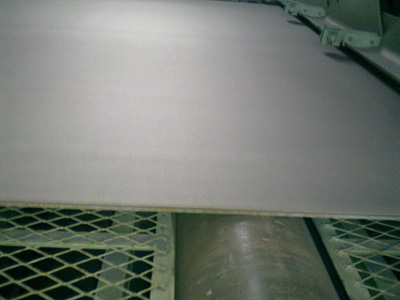 We are steel manufacturer in China,we can offer best SM490B steel stock,the best price,best Services,best quality of SM490B steel, Steel grade SM490B is a steel of JIS G3106 rolled steels for welded structure,we can offer Steel grade SM490B stock made in China.We have exported SM490B stpcall over the world,and we can offer the buyer the best Steel grade SM490B.
Steel grade SM490B Specification:
Thickness 8mm-300mm, Width: 1500-4020mm, Length: 3000-27000mm
SM490B steel stock application is widely,and SM490B stock Widely used in Manufacturing plant, general building and all kinds of engineering machinery, such as mining and drilling rig used in various types of construction, power shovel, electric tip lorry, mining truck, excavators, loaders, bulldozers, various types of cranes, hydraulic support for coal mine and other machinery equipment and other components.
Our company special in Steel Product, Steel Plate, carbon steel plate, hot rolled steel plate, cold rolled steel plate, stainless steel plates, steel circle, color coated steel plate, hot plate, steel coils, etc. Offer the best Steel grade SM490B made in China,if you need best SM490B steel stock,please contact us at any time.
Copyright © 2011 by Shanghai Katalor Enterprises Co., Ltd. All rights reserved