Contact us
: 0086-21-61182423
: 0086-21-61182425
: ROOM 101��NO.16, 6TH BUILDING, 9TH LANE,GUANGYI ROAD,ZHUQIAO TOWN,PUDONG NEW AREA,SHANGHAI
You are here: Home- Selling list
St44-3U Germany grade DIN 17100,St44-3U steel price
St44-3U Germany grade DIN 17100,St44-3U steel price
Posted:2014/8/21 22:52:38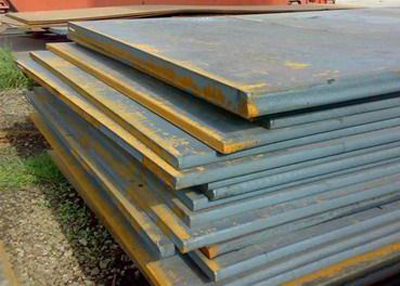 As a steelsupplier in China,we can offer St44-3U Germany grade DIN 17100,the best price of St44-3U steel,we can exporter St44-3U steel to all over the world,offer all kinds of steel stock,here is St44-3U steel price and application.
St44-3U Germany grade DIN 17100 size:
Thickness:1mm-200mm
Width:1000mm-3000mm
Length:1000mm-12000mm
St44-3U steel plate application, St44-3U are widely used in petrochemistry,chemistry,electricity,boiler and vessel manufacture,and could be made into reactor,heat exchange facility,segregator,sphere vessel,oil tank,liquid gas storage tank,nuclear reactor press shell,turbine and other machines.
St44-3U steel Surface Treatment: Hot rolled and Coated
St44-3U steel Test: Ultrasonic examination,Normalized,Quenched and Tempered,HIC,SSCC,low temperature impacting test and Third party inspections by end user.
More about St44-3U steel,you can contact us at any time,we will give you the St44-3U steel stock,the best price of St44-3U Germany grade DIN 17100.
Copyright © 2011 by Shanghai Katalor Enterprises Co., Ltd. All rights reserved