Contact us
: 0086-21-61182423
: 0086-21-61182425
: ROOM 101��NO.16, 6TH BUILDING, 9TH LANE,GUANGYI ROAD,ZHUQIAO TOWN,PUDONG NEW AREA,SHANGHAI
You are here: Home- Selling list
St44-3N Germany DIN 17100 grades,St44-3N steel price
St44-3N Germany DIN 17100 grades,St44-3N steel price
Posted:2014/8/25 4:12:10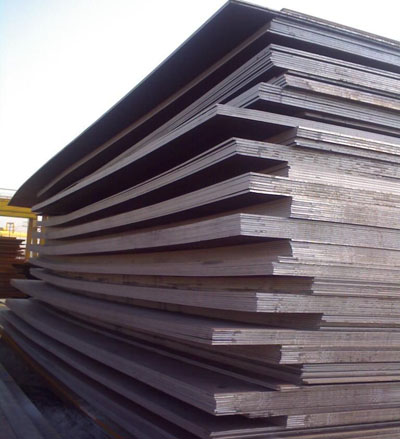 As a steelsupplier in China,we can offer St44-3N Germany DIN 17100 grades,we can offer all kinds of steel stock,offer St44-3N steel with the lowest price in China,here is St44-3N steel application and quoted price.
Steel Category: General purpose structural steel
Steel standard: DIN17100
Steel grade: DIN17100 St 44-2, St 44-3U, St 44-3N
St 44-2, St 44-3U, St 44-3N steel Dimension:
The size we can offer Thickness: 5-300mm Width: 1500-4200mm Length: 4000-18000mm
St 44-3N application is widely,St 44-3N steel has the proper tensile strength, good toughness, low effectiveness of the tendency, plasticity, processing property, be rolled into steel plates, shaped steel and profile steel, which usually used to build workshop, bridge, vessels and so on .The delivery condition usually are hot rolled, control rolled, or Normalized.
We are specialized in manufacturing St44-3N european grade Steel Plates. With more than 10 years experience in this filed, we have been exporting our St44-3N european grade to more than 80 countries and regions, such as Southeast Asia, the Middle East and Eastern Europe. We enjoy a good reputation among customers. Welcome customers, business associations and friends from all parts of the world to contact us and seek cooperation for mutual benefits of St44-3N steel european grade.
Copyright © 2011 by Shanghai Katalor Enterprises Co., Ltd. All rights reserved