S355N steel application is widely
Posted:2013-11-30 04:47:07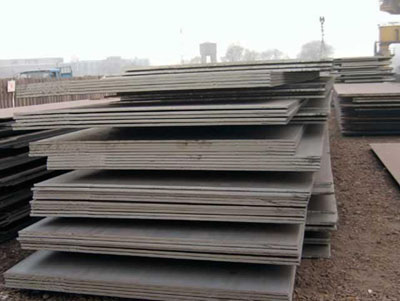 Offer S355N steel stock with the lowest price in China,as a steel supplier in China,we can offer S355N steel application and Mechanical Property.
S355N steel is Non-alloy steel for structural purposes.S355N steel is charactered by good strength, toughness and welding performance.
S355N steel is used in the industry of construction machinery, steel structure, bridge, construction and so on. S355N steel also used in workshop making, general construction and all construction machinery, like mining enterprises and drillling machine, electric shovel, electric wheels skip, mining truck, excavator, loader, bulldozer, crane, coal mine hydraulic support and other structural parts.
S355N steel application:
S355N steel mainly used for large ships, bridges, power plant equipment, medium and high pressure boilers, pressure vessels, locomotives, lifting machinery, mining machinery and other large welded structures.
S355N steel Mechanical Property:

thickness

YieldStrength ReH[N/mm2] transv.min.

TensileStrength Rm[N/mm2]transv.

Fracture
Elongation [%]transv.min.

NotchImpact Energy1)ChVcomplete samplelongitud.min[J]

t≤16mm t>16mm

355 345

+20KV31J 0KV27J -10KV24J -20KV20J -40-
-50-

t<3mm t≥3mm

470-630

Upto1.5mm 1.51-2.00mm 2.01-2.50mm 2.51-2.99mm ≥3mm

22
Good quality and fast delivery are the tenet of our work. All the marketing representatives of we will do their best to solve the problems and find the solution for you. All my dear friends, if you need S355N steel, please contact us,we will give you the best S355N steel with the lowest price.