S275 J2G4 steel plate manufacturer,application of S275 J2G4 plate
Posted:2013-11-30 23:16:46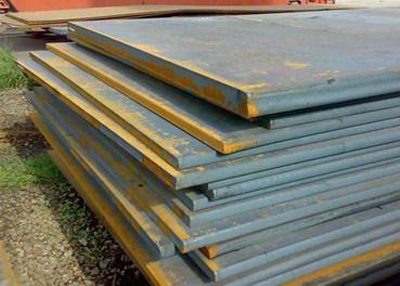 As a S275 J2G4 steel plate manufacturer in China,we can offer application of S275 J2G4 plate and specification,as a steel supplier in China,we can offer all kinds of steel stock and the best price of S275 J2G4 steel plate.
The size of S275 J2G4 steel plate we can offer:
Thickness:0.3mm-100mm
Width:100mm~3000mm
Length:1000mm~18000mm
application of S275 J2G4 plate:S275 J2G4 alloy steel plate widely used in construction,bridges,electricity station, shipbuilding, boiler, and so on,allyo steel plate also can be made according to the customers required.
S275 J2G4 Delivery Time:Products in stock with prompt delivery.
Remarks:construct plate, boiler plate,container plate,shipbuilding plate, using in alll kinds of industries and manufacturing structur.
We will supply you S275 J2G4 steel plate with good quality and bottom price and first-class service in china and hope to be your golden supplier.
If you are interested in our S275 J2G4 plate stock, please contact me to get more information, we will provide you the best service and price of alloy steel S275 J2G4 plate.Welcome your enquiry.