Contact us
: 0086-21-61182423
: 0086-21-61182425
: ROOM 101��NO.16, 6TH BUILDING, 9TH LANE,GUANGYI ROAD,ZHUQIAO TOWN,PUDONG NEW AREA,SHANGHAI
You are here: Home- Selling list
S 335J2G4 steel application, S 335J2G4 steel supplier in China
S 335J2G4 steel application, S 335J2G4 steel supplier in China
Posted:2014/8/4 23:45:52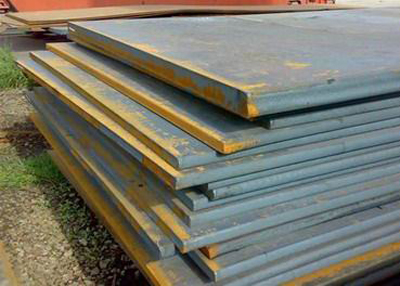 We are steel supplier in China,we can offer S 335J2G4 steel stock,the best price of S 335J2G4 steel.we can offer all kinds of steel stock and the best Service of S 335J2G4 steel, S 335J2G4 steel application is widely.
S 335J2G4 steel Specification:
Thickness: 8-200mm
Width:1500-4200mm
Length:4000-18000mm
S 335J2G4 application,S 335J2G4 steel widely used in petrochemistry,chemistry,electricity,boiler and vessel manufacture,and could be made into reactor,heat exchange facility,segregator,sphere vessel,oil tank,liquid gas storage tank,nuclear reactor press shell,turbine and other machines.
S 335J2G4 steel delivery condition:As per customer's requirement: hot rolled, controlled rolling, normalizing, annealing,tempering, thermal refining, normalizing& tempering, etc.
Technical Data:According to the customer's request of chemical composition and mechanical properties.Material details will be as per agreed technical specifications.
Our services about S 335J2G4 steel:
1. Accurate quotation of S 335J2G4 steel, to reduce purchasing cost for you.
2. Timely communication, allowing you to monitor the entire production process and the progress.
3. Superior quality about S 335J2G4 steel, letting you go through the inspection of steel and supervise the quality of the finished products
4. Considerable transportation ,helping you to reduce the transportation cost and let you know the circumstance of the transport at any time.
5. Insurance of quality, making you get the original factory warranty for you as soon as possible , and letting you carry out the producing and working plan in the next step.
6. High-quality after-sales of S 335J2G4 steel plate,helping you to get the invoice as soon as we can and provide advice and support in billing management.
7. Subsequent tracking service, offering feedback to the steel mill, and making our service more considerate.
Copyright © 2011 by Shanghai Katalor Enterprises Co., Ltd. All rights reserved