Contact us
: 0086-21-61182423
: 0086-21-61182425
: ROOM 101��NO.16, 6TH BUILDING, 9TH LANE,GUANGYI ROAD,ZHUQIAO TOWN,PUDONG NEW AREA,SHANGHAI
You are here: Home- Selling list
Q235 SS400 MS Plate/sheet,Carbon steel SS400 specification
Q235 SS400 MS Plate/sheet,Carbon steel SS400 specification
Posted:2014/9/4 21:45:49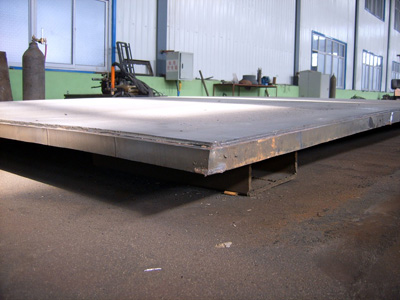 ss400 steel is a marked way Japanese steel material, equivalent to the domestic steel Q235 numbers. Foreign standards of structural steel is often classified by tensile strength, such as SS400, where 400 means that the minimum σb is 400MPa high strength steel means steel σb≥1373 Mpa.
We can offer SS400 with many specification.
SS400 application,Q235 SS400 MS Plate/sheet are appropriate for construction works, oil & rig industry, pipe Industry, machinery industry, ship building Industry and other downstream industries. Moreover we also provide sales executives and engineer team for giving the products information to the customers.
SS400 is essentially equivalent to our Q235 (equivalent Q235A use). But differ on the specific indicators, Q235 content of C, Si, Mn, S, P and other elements have made a request, but only requires SS400 S, P less than 0.050. Q235 is greater than the yield point of 235 MPa, while the yield point of SS400 245MPa. SS400 (steel for general structure), which means that the general structure of 400MPa tensile strength greater than steel. Q235 yield point is greater than the mean for ordinary carbon steel 235MPa's. SS400 Standard No. JIS G3101. No. Q235 standard for GB / T700.
More about Q235 SS400 MS Plate/sheet,the price of SS400 MS Plate/sheet,you can contact us at any time.
Copyright © 2011 by Shanghai Katalor Enterprises Co., Ltd. All rights reserved