Contact us
: 0086-21-61182423
: 0086-21-61182425
: ROOM 101��NO.16, 6TH BUILDING, 9TH LANE,GUANGYI ROAD,ZHUQIAO TOWN,PUDONG NEW AREA,SHANGHAI
P355NL2 material stock, P355NL2 explanation
Posted:2013/12/3 3:05:18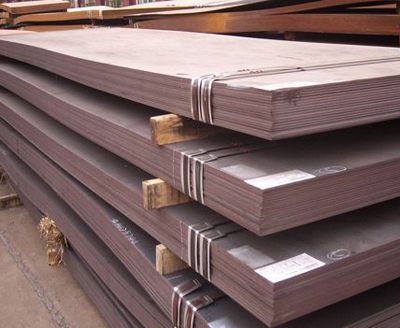 P355NL2 is a steel of Weldable normalized fine grained pressure vessel steels, P355NL2 material stock performance is very well.
The differences between P355NL1 and P355NL2 material can be seen in the tables below but are summarised as follows:Chemistry: P355NL2 has a more tightly controlled Phosphorus and Sulphur content.
P355NL2 Mechanical Properties: P355NL2 material has higher required impact values at all specified temperatures and in both longitudinal and transverse directions. It also specifies requirements for transverse impact testing at -50 deg C.
NL1 – is ideal for use in low temperatures , NL2 – is ideal for use in especially low temperatures , P355NH is a normalised steel grade with a minimum yield strength of 275-460 N/mm ² and plates are available ex – stock from our warehouse.
P355NL2 material is supplied in the normalised condition. The normalising temperature is 900 - 950 ºC, and it must be left in the furnace after temperature equalising for approximately 1 minute per millimetre of thickness of the plate. As a result, it offers good cold-forming and hot-forming properties without negatively affecting the material properties.
More about P355NL2 material stock, P355NL2 material application, explanation,you can contact us at any time.
Copyright © 2011 by Shanghai Katalor Enterprises Co., Ltd. All rights reserved