Contact us
: 0086-21-61182423
: 0086-21-61182425
: ROOM 101��NO.16, 6TH BUILDING, 9TH LANE,GUANGYI ROAD,ZHUQIAO TOWN,PUDONG NEW AREA,SHANGHAI
You are here: Home- Selling list
P355NL1 steel plate EN10028-3 grade,P355NL1 material stock
P355NL1 steel plate EN10028-3 grade,P355NL1 material stock
Posted:2014/5/13 4:49:54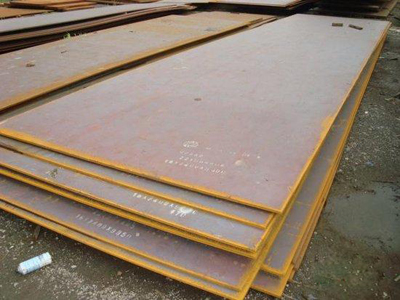 Offer P355NL1 steel plate EN10028-3 grade stock as a steel supplier in China,offer all kinds of steel stock.
P355NL1 steel plate EN10028-3 grade ,Plates to EN 10028:3 are widely specified in the manufacturing of pressure vessels throughout Europe and the standard is regularly seen in other parts of the world where equipment has been originally designed by a European company. For these reasons, and in terms of enquiries received by Brown McFarlane Group companies, it is probably the most popular pressure specification after the American standard ASME / ASTM SA/A516.
P355NL1 steel plate a pressure vessel steel grade with good weldability and high resistance to brittle cracking, P355NH is used by the world's fabricators for the manufacture of pressure vessel tanks for the storage of pressurised gases.
NL1 – is ideal for use in low temperatures
NL2 – is ideal for use in especially low temperatures
P355NL1 material stock is a normalised steel grade with a minimum yield strength of 275-460 N/mm² and plates are available stock.
The specification P355NL1 steel plate EN10028-3 grade covers a range of weldable fine grain steels supplied in the normalised condition and intended for pressure purposes. It has three steel grades (P275, P355, and P460) which indicate each grade's minimum yield strength (in MPa) for plates 16 mm thick and below.
Copyright © 2011 by Shanghai Katalor Enterprises Co., Ltd. All rights reserved