Contact us
: 0086-21-61182423
: 0086-21-61182425
: ROOM 101��NO.16, 6TH BUILDING, 9TH LANE,GUANGYI ROAD,ZHUQIAO TOWN,PUDONG NEW AREA,SHANGHAI
You are here: Home- Selling list
P355NL1 material, P355NL1 pressure vessel steels
P355NL1 material, P355NL1 pressure vessel steels
Posted:2013/11/28 21:01:24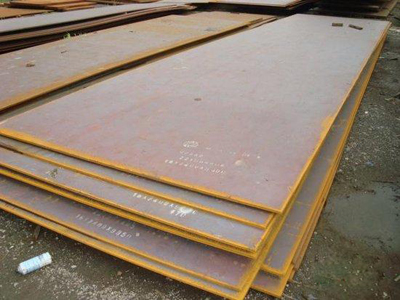 EN 10028 P355NL1 is a steel of pressure vessel steels,offer ht lowest price of P355NL1 material stock, P355NL1 material application, P355NL1 supplier in China.
P355NL1 application.P355NL1 used in petroleum, chemical, power plants, boilers and other industries for the production of reactors, heat exchangers, separators, tank, gas tank, gas cans, nuclear reactor pressure vessel, boiler drum, liquefied petroleum gas bottles, hydropower high pressure pipes, turbine and other equipment and components.P355NL1 volute standard:EN10028 European standard, full name: normalizing weldable fine grain steel.
EN 10028 P355NL1 a pressure vessel steel grade with good weldability and high resistance to brittle cracking,EN 10028 P355NL1 is used by the world's fabricators for the manufacture of pressure vessel tanks for the storage of pressurised gases.
EN 10028 P355NL1 meaning,NL1 – is ideal for use in low temperatures,NL2 – is ideal for use in especially low temperatures.
To find out more about P355 NH, NL1 NL2 and to receive a competitive quotation for the supply of this material, please contact us.
We are pressure vessel steels supplier in China,offer all kinds of steel stock, P355NL1 application, P355NL1 material stock and performance.
Copyright © 2011 by Shanghai Katalor Enterprises Co., Ltd. All rights reserved