Contact us
: 0086-21-61182423
: 0086-21-61182425
: ROOM 101��NO.16, 6TH BUILDING, 9TH LANE,GUANGYI ROAD,ZHUQIAO TOWN,PUDONG NEW AREA,SHANGHAI
P355NL1 manufacturer, P355NL1 stock
Posted:2013/10/28 5:21:24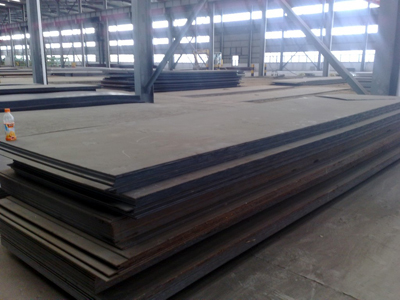 We are P355NL1 manufacturer in China,we can offer all kinds of steel, P355NL1 stock.P355NL1 s a steel of Weldable normalized fine grained pressure vessel steels.
P355NL1 application.P355NL1 widely used in petroleum, chemical, power plants, boilers and other industries for the production of reactors, heat exchangers, separators, tank, gas tank, gas cans, nuclear reactor pressure vessel, boiler drum, liquefied petroleum gas bottles , hydropower, high pressure pipes, turbine volute other equipment and components.
The differences between P355NL1 and P355NL2 can be seen in the tables below but are summarised as follows:
Chemistry: P355NL2 has a more tightly controlled Phosphorus and Sulphur content
Mechanical Properties: P355NL2 has higher required impact values at all specified temperatures and in both longitudinal and transverse directions. It also specifies requirements for transverse impact testing at -50 deg C.
Offer P355NL1 material stock, material application and other steel stock,if you need,please contact us as soon as possible.
Copyright © 2011 by Shanghai Katalor Enterprises Co., Ltd. All rights reserved