Contact us
: 0086-21-61182423
: 0086-21-61182425
: ROOM 101��NO.16, 6TH BUILDING, 9TH LANE,GUANGYI ROAD,ZHUQIAO TOWN,PUDONG NEW AREA,SHANGHAI
P295GH plate application, P295GH Performance
Posted:2013/11/8 2:51:05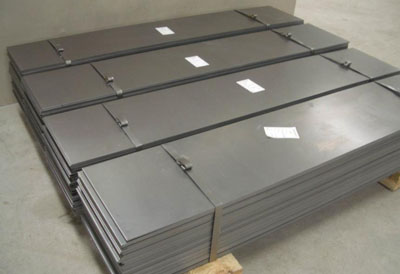 Here is P295GH plate application and performance, P295GH plate stock as a steel supplier in China.
P295GH plate application, P295GH plate with good ductility, toughness, cold bending and welding properties. P295GH plate steel for the manufacture of nuclear island safety shell, pressure vessels, equipment, structures and so on.
P295GH plate Delivery status: hot-rolled, controlled rolling or normalizing / AR, CR or N.
A steel which is ideal for use in elevated working temperatures, grade P295GH plate is used in the fabrication of industrial pressure vessels and boilers. It is an EN10028 specified grade which governs steels used in pressurised service.
P295GH plate is a normalized steel and has excellent welding characteristics. It is used worldwide by fabricators serving the oil and gas industry and can be found in heat exchangers, weldable pressure vessels and boilers and pipework.
To find out more about P295GH plate,P295GH plate application and to receive a competitive quotation for the supply of this material, please contact us on time.
Copyright © 2011 by Shanghai Katalor Enterprises Co., Ltd. All rights reserved