Contact us
: 0086-21-61182423
: 0086-21-61182425
: ROOM 101��NO.16, 6TH BUILDING, 9TH LANE,GUANGYI ROAD,ZHUQIAO TOWN,PUDONG NEW AREA,SHANGHAI
JIS S35C stock
Posted:2013/9/10 5:40:24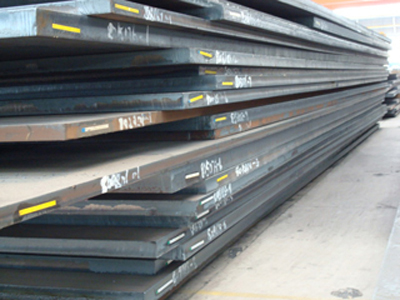 JIS S35C grades are Japan and Taiwan grades, carbon structural steel used by cutting and other processing and after heat treatment, the use of mechanical structures.Katalor Industry offer JIS S35C stock.
JIS S35C major chemical composition, C0.32 ~ 0.38, Si0.15 ~ 0.35, Mn0.60 ~ 0.90, P ≤ 0.030, S ≤ 0.035.
IS S35C Heat treatment (N), yield point Mpa ≥ 305, the tensile strength MPa ≥ 510, elongation% ≥ 23, impact value J/cm2 ≥ -, hardness HB149 ~ 207.
JIS S35C Tensile strength σ b (MPa): ≥ 530 (54)
JIS S35C yield strength σ s (MPa): ≥ 315 (32)
JIS S35C elongation δ 5 (%): ≥ 20
JIS S35C section shrinkage ψ (%): ≥ 45
JIS S35C impact energy Akv (J): ≥ 55
JIS S35C impact toughness values ​​αkv (J/cm2): ≥ 69 (7)
JIS S35C Hardness: ≤ 197HB no heat treatment
JIS S35C sample size: Sample size is 25mm [1]
JIS S35C technical performance of the national standard: GB699-1999
JIS S35C Delivery status: to no heat or heat treatment (annealing, normalizing or tempering) state delivery. Requires heat treatment delivery should be specified in the contract, is not indicated by the heat treatment delivery.
More about JIS S35C,you can contact us at any time.And if you need JIS S35C stock,please contact us any time.
Copyright © 2011 by Shanghai Katalor Enterprises Co., Ltd. All rights reserved