Contact us
: 0086-21-61182423
: 0086-21-61182425
: ROOM 101��NO.16, 6TH BUILDING, 9TH LANE,GUANGYI ROAD,ZHUQIAO TOWN,PUDONG NEW AREA,SHANGHAI
You are here: Home- Selling list
Introduction of EN10028-2 P235GH Steel for Boilers and Pressure Vessels
Introduction of EN10028-2 P235GH Steel for Boilers and Pressure Vessels
Posted:2014/5/15 4:16:04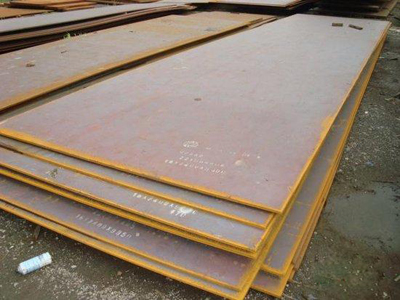 Stamping and cold forming steels is a major steel which is widely used. In our life,we can find it everywhere.
Material Grade: EN10028-2 P235GH Steel
Digital code: 1.0345
Standards: DIN EN 10028 Flat products made of steels for pressure purposes。
Countries and regions: Germany
Steel group: Structural Steel
Note: with specified elevated temperature properties of non-alloy and alloy steel
EN10028-2 P235GH Steel application: Steam boilers, pressure vessels
Boilers and Pressure Vessels tubes by working under high temperature and pressure, pipe smoke and water at high temperature steam oxidation and corrosion effects will occur, thus requiring durable steel with high strength, high oxidation resistance, and good organizational stability.
EN10028-2 P235GH Steel has good ductility, toughness, cold bending and welding properties, for the manufacture of nuclear island steel containment, pressure vessels, equipment components.
BEBON STEEL can offer EN10028-2 P235GH Steel stock,we can give you Chemical analysis. If you are interesting in our ex-stock source, you can visit our web.
Copyright © 2011 by Shanghai Katalor Enterprises Co., Ltd. All rights reserved