Contact us
: 0086-21-61182423
: 0086-21-61182425
: ROOM 101��NO.16, 6TH BUILDING, 9TH LANE,GUANGYI ROAD,ZHUQIAO TOWN,PUDONG NEW AREA,SHANGHAI
Hot sell S275JO steel steel stock in China
Posted:2014/12/10 3:34:22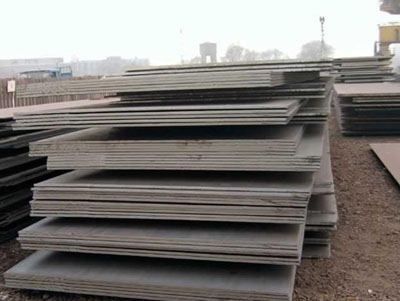 Katalor steel as a steel supplier in China,we can offer all kinds of steel stock, Hot sell S275JO steel steel stock in China,best price of S275JO steel steel stock, S275JO steel steel application and introduction.
S275JO steel generic: Foreign standard non-heat-treated steel (carbon steel, low alloy) steel.S275JO steel application is widely.
S275JO steel Purpose: This steel and China GB / T 700 and GB / T 1591 listed steel phase approximation, but also for engineering and structural carbon steel and low-alloy structural steel, usually without heat treatment delivery. In fact, with our Q195 wanted S185; S235, S275 steel and our Q235, Q275 steel fairly; S355 and Q345 quite country. In addition to S185, but require 20 ℃, 0 ℃, -20 ℃ Impact Test.
We are specialized in manufacturing S275JO steel. With more than 10 years experience in this filed, we have been exporting our S275JO steel to more than 80 countries and regions, such as Southeast Asia, the Middle East and Eastern Europe. We enjoy a good reputation among customers. Welcome customers, business associations and friends from all parts of the world to contact us and seek cooperation for mutual benefits of S275JO steel stock.
Copyright © 2011 by Shanghai Katalor Enterprises Co., Ltd. All rights reserved