Hot sell A678 gr. A steel in China,export A678 gr. A steel stock
Posted:2013-11-30 03:08:12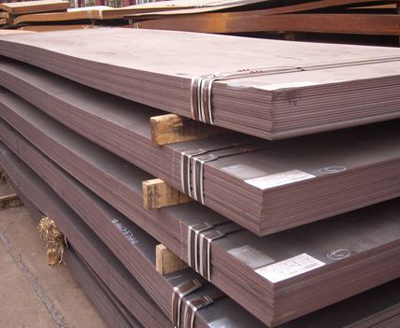 Hot sell A678 gr. A steel in China,export A678 gr. A steel stock with the lowest price in China.We are steel supplier in China,offer A678 gr. A steel with the lowest price.
A678 gr. A steel under A678 standard is categorized as Carbon Steel. A678 gr. A steel is composed of (in weight percentage) 0.16% Carbon (C), 0.90-1.50% Manganese (Mn), 0.04%(max) Phosphorus (P), 0.05%(max) Sulfur (S), 0.15-0.50% Silicon (Si), 0.20% Copper (Cu), and the base metal Iron (Fe). Another common designation of A678 gr. A carbon steel is UNS K01600.
A678 steel standard covers quenched-and-tempered carbon steel and high-strength low-alloy steel plates of structural quality for welded, riveted, or bolted construction.
A678 standard has its own features and its use is quite wide, we can not live without it in modern society. A678 standard is often used to make the plants of factory, the common constructure and constuction machinery and equipment.
Round bar steel: 1mm to 3000mm
Square-shape steel: 1mm to 2000mm
Plate steel:0.1mm to 2500mm
Width: 10mm to 2500mm
Lenth: We can supply any lenth based on the customer's requirement
Forging: Shafts with flanks/pipes/tubes/slugs/donuts/cubes/other shapes
Tubings: OD: φ6-219 mm, with wall thickness ranging from 1-35 mm
Katalor Industry Steel has the largest storage base. The capacity of Tianjin is 5000 tons, Shanghai steel storage is 6000 tons. The huge storage is our strong backing, whenever and wherever protect your everfount logistics.
If you are interested in A678 gr. A steel stock and want know more about steel price, please contact us.