Contact us
: 0086-21-61182423
: 0086-21-61182425
: ROOM 101��NO.16, 6TH BUILDING, 9TH LANE,GUANGYI ROAD,ZHUQIAO TOWN,PUDONG NEW AREA,SHANGHAI
You are here: Home- Selling list
EN10028-2 P265GH steel stock,grade P265GH steel price
EN10028-2 P265GH steel stock,grade P265GH steel price
Posted:2014/4/23 23:40:30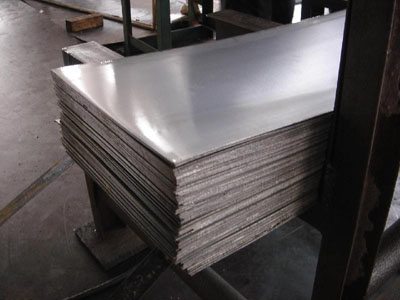 EN10028-2 P265GH is a European standard boiler container board, perform standard EN10028 (European standard pressure vessel steel plates used).As a steel supplier in China,offer EN10028-2 P265GH steel stock with the lowest price,offer P265GH steel application,specification, performance and so on.
We can supply EN10028-2 P265GH steel specification:
Thickness from 6mm to 100mm (although thicker plates might be manufactured under special order)
Width: from 1,500mm to 4,100mm
Length: from 6,000mm to 20,000mm
EN10028-2 P265GH steel, which is ideally suited for elevated temperature service, is commonly found in the oil & gas, petrochemical and chemical industry. This European standard grade steel has replaced the BS1501 and DIN17155 specification.
EN10028-2 P265GH steel Finished goods condition: hot forging/hot rolling + annealing/normalizing + tempering/quenching + tempering/any conditions based on the customer's requirement
EN10028-2 P265GH steel Surface conditions: scaled (hot working finish)/ground/rough machining/fine machining/based on the customer's requirement
Furnaces for metallurgical processing: electrode arc + LF/VD/VOD/ESR/Vacuum consumable electrode.
If you need EN10028-2 P265GH steel stock,you can contact us at any time,we will give you the best price.
Copyright © 2011 by Shanghai Katalor Enterprises Co., Ltd. All rights reserved