Contact us
: 0086-21-61182423
: 0086-21-61182425
: ROOM 101��NO.16, 6TH BUILDING, 9TH LANE,GUANGYI ROAD,ZHUQIAO TOWN,PUDONG NEW AREA,SHANGHAI
You are here: Home- Selling list
EN10028-2 P235GH steel supplier, P235GH steel stock price
EN10028-2 P235GH steel supplier, P235GH steel stock price
Posted:2014/4/23 3:25:56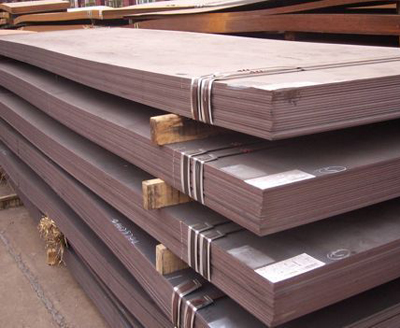 we are steel supplier in China,offer EN10028-2 P235GH steel stock.P235GH steel is a European specified steel for use in pressure vessels, boilers and heat exchangers.
P235GH steel has good ductility, toughness, cold bending and welding properties, for the manufacture of nuclear island steel containment, pressure vessels, equipment components.
EN10028-2 P235GH is a normalized carbon alloy steel and is available ex-stock from our warehouse with mill certification and stamping. This EN10028 steel grade supersedes the older BS and DIN standards (Grades BS 1501-161-360A and DIN H 1, respectively).
P235GH steel grade is one of grade in En10028-2, which is non alloy and alloy steels with specified elevated temperature properties.
In accordance with en10020, P235gh,p265gh, p295gh and p355gh are non alloy quality steels. All of other grade are alloy special steels.
EN10028-2 P235GH Grade delivery condition is normalizing or be replaced with normalizing rolling at the discretion of manufactures.
We can supply P235GH steel grade in super thick steel plate for fabricators serving the oil and gas industry, heat exchangers, weldable pressure vessels and boilers.
More about EN10028-2 P235GH steel stock,application,price and so on,you can contact us at any time.
Copyright © 2011 by Shanghai Katalor Enterprises Co., Ltd. All rights reserved