Contact us
: 0086-21-61182423
: 0086-21-61182425
: ROOM 101��NO.16, 6TH BUILDING, 9TH LANE,GUANGYI ROAD,ZHUQIAO TOWN,PUDONG NEW AREA,SHANGHAI
You are here: Home- Selling list
EN 10208-2 L 485MB application,EN 10208-2 L 485MB steel pipe with lowest prices
EN 10208-2 L 485MB application,EN 10208-2 L 485MB steel pipe with lowest prices
Posted:2014/4/3 3:58:04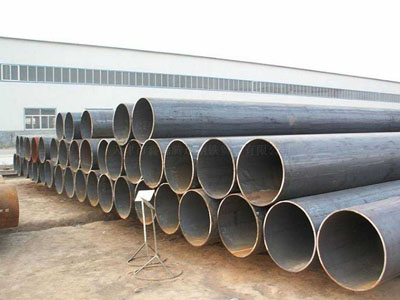 We supply a wide range of precisely engineered EN 10208-2 L 485MB, made in compliance with international quality and safety standards. Our range comprises of stainless steel, carbon Steel, Alloy Steel, Duplex Nickel Alloy pipes tubes. We offer EN 10208-2 L 485MB at highly competitive prices and deliver consignment within stipulated time.
EN 10208-2 L 485MB Size:
Round Pipe: OD 6 mm~1200mm
Square and Rectangle Pipe: 10mm-1220mm
EN 10208-2 L485MB application:
a) General service industries (petroleum, food, chemical, paper, fertilizer, fabric, aviation and nuclear),
b) Fluid, gas and oil transport,
c) Pressure and heat transmission,
d) Construction and ornament,
e) Boiler heat exchangers,
f) Decorative usage (road lamp facilities,bridge handrail,expressway railing,bus stop,airport and gymnasium).
More about EN 10208-2 L 485MB application, quoted price and so on,you can contact us at any time.
Copyright © 2011 by Shanghai Katalor Enterprises Co., Ltd. All rights reserved