EN 10208-2 L 290MB steel pipes stock,EN 10208-2 L 290MB manufacturer
Posted:2013-11-30 04:22:00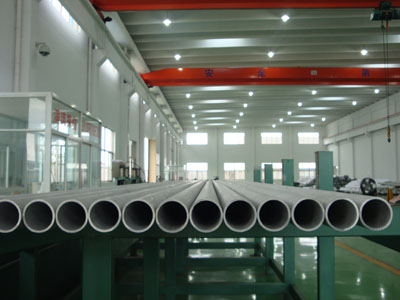 Offer EN 10208-2 L 290MB steel pipes stock,the lowest price of EN 10208-2 L 290MB, L 290MB specification,application, explanation.
EN 10208-2 L 290MB application,EN 10208-2 L 290MB are widely used in water engineering, petrochemical industry, chemical industry, power industry, agricultural irrigation and urban construction. For the transport of liquids: water supply and drainage. Used for gas transportation: gas, steam and liquefied petroleum gas. For structural purposes: as piling pipes and bridges; terminal pipe, road pipe and other building structural pipes.
EN 10208-2 L 290MB Mill Test Certificate: Including production process, chemical composition, mechanical properties(such as yield strength, tensile strength, elongation, hardness etc), forged ratio, ultrasonic test result, grain size, cleanliness etc.
Our EN 10208-2 L 290MB characteristics:
1) Steel must be clean,chemical composition stabilized.
2) The high tenacity pipeline produced by low S refining and inclusion calcium treating have high impact energy in low temperature.
3) The yield strength can be obtained by controlling the technology, in order to guarantee the stabilize of pipe.