DIN EN 10207 SPH 265 material, SPH 265 Simple pressure vessels steel
Posted:2012-11-30 04:19:40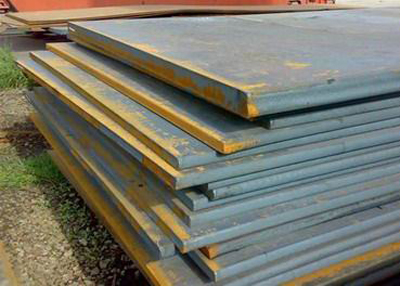 As a steel supplier in China,we can offer all kinds of steel stock, DIN EN 10207 SPH 265 is a steel of Simple pressure vessels steel,offer SPH 265 material stock and DIN EN 10207 SPH 265 application.
we can supply not only SPH265 material stock, price, also can supply SPH275,SPH265,please contact us if you need.
SPH265 material application, SPH265 material used in the manufacture of pressure vessels in petroleum, chemical, petrochemical, gas separation and storage of gas, or other similar equipment steel.
SPH265 material is one mainly of Steel for simple pressure vessels steel.DIN EN10207 SPH265 material grade is for simple pressure vessels.SPH-265,SPH-265,SPH-275 is a type of simple pressure vessels steel, these steel grades are characterised by a minimum yield strength of 265 - 275 MPa and by good weldability. The user of these steel grades must make sure that his calculation, design and processing methods are appropriate for the material.
we promise we can offer you the qualified DIN EN 10207 SPH 265 material stock,As a professional globe steel supplier, SPH 265, SPH 275 Simple pressure vessels steel at the competitive price and rapid delivery time.