DIN 17165 HI boiler steel, DIN 17165 HI steel plate supplier
Posted:2013-11-30 03:39:42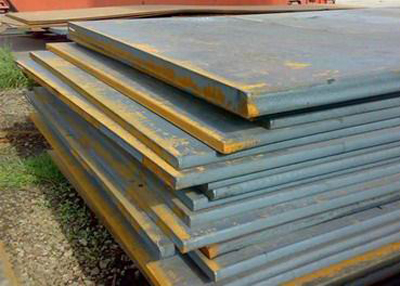 We are DIN 17165 HI steel supplier in China,export DIN 17165 HI steel stock to all over the world, DIN 17165 HI is boiler steel and we can give you the best price,offer DIN 17165 HI boiler steel application, explanation, specification and so on.
DIN 17165 HI boiler steel specification:
Size/Specifications (T*W*L): 2--460 * 1500--4000 * 3000--18000 mm (according to customers requirements, this scope can be expanded)
HI steel application.DIN 17165 HI boiler steel used to manufacture superheater, the main steam pipe and boiler room fire heating surface materials used. Performance requirements of the main boiler steel is good weldability, high temperature strength and certain alkali resistance, corrosion resistance and oxidation.
Application of DIN 17165 HI Pressure vessel &Boiler steel plate: widely used in petroleum, chemical, power station boilers making and other industries for the production of reactor, heat exchanger, separator, spherical tanks, oil cans,gas cans, nuclear reactor pressure vessel, boiler steam package, liquefied petroleum gas cylinders, high pressure water main station, hydraulic turbine vortex shells and other equipments and components.
If you need DIN 17165 HI boiler steel stock and want a best price of DIN 17165 HI boiler steel,you can contact us.