Contact us
: 0086-21-61182423
: 0086-21-61182425
: ROOM 101��NO.16, 6TH BUILDING, 9TH LANE,GUANGYI ROAD,ZHUQIAO TOWN,PUDONG NEW AREA,SHANGHAI
DIN 17155 HII material,HII application
Posted:2013/12/17 2:32:00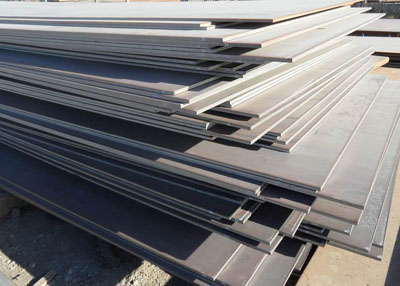 We can offer DIN 17155 HII material stock in china,offer all kinds of steel,Here is HII application and performance,if you need HII material stock,you can visit our website.
DIN 17155 HII is the German standard for pressure vessel steel. This standard is no longer active and has been superseded along with the old British Standard by EN 10028, the new Euro Norm standard. Our customers often search and make sales enquiries for this steel grade and as a consequence we have provided grade specification details on this website.
DIN 17155 HII material application, HII widely used in petroleum industry, chemical industry, power station, boiler with making tank, on.equipments or hardware like reactor, heat exchanger, seperator, sphere, liquid gas storage.nuclear-power reacto, pressure vessel, boiler drum, liquified petroleum gas pot, volute and so on.
HII DIN 17155 (EN10028-2) HII (P265GH) in addition to ensure temperature properties, but also to ensure that the mechanical properties of high temperature, suitable for steam boiler equipment, high temperature pressure vessels and similar structures.
More about HII material,the lowest price of HII material, HII application and performance and other,contact us please.
Copyright © 2011 by Shanghai Katalor Enterprises Co., Ltd. All rights reserved