DIN 17102 WSt285 steel plate stock,WSt285 steel application
Posted:2013-11-30 02:40:41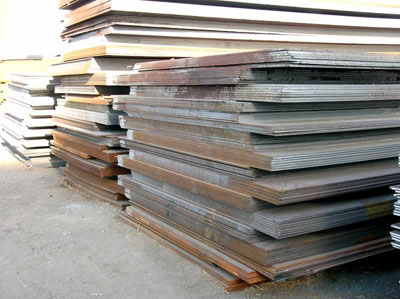 Grade : DIN WSt285
Thickness : 3mm-600mm
Width : 1500mm-2400mm
Length : 4000m-11000m
MOQ : 10MT
Origin : China
WSt285 steel application.DIN 17102 WSt285 widely used in manufacturing plate,intensity of general building and all kinds of engineering machinery,such as mining and all kinds of engineering construction,excavator,the rig with electric wheel,mine car,its excavator,loaders,bulldozer,all kinds of crane,coal hydraulic support and other machinery and other structures.
DIN 17102 WSt285 steel plate delivery status:According to the properties and requirements of customers , Steel plate can hot-rolled, controlled rolling, normalizing, annealing, tempering, normalizing add tempering, piece.modified such status delivery.
We have good reputation in this lines ,so we can provide you high quality DIN 17102 WSt285 steel plate,our price also is competitive ,if you are interested in our DIN 17102 WSt285 steel plate,please contact us .we are looking forward to your inquiry.