Buy EH32 steel DNV,GL,LR,BV,ABS,KR,NK,RINA manufacturer ex-stock
Posted:2010-11-30 13:17:25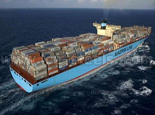 The EH32 steel plate is the mainly kinds of steel for shipbuilding and oil platform, the shipbuilding grade EH32 can be used in the manufacture of the ship's hull structure, whose weight is more then 10000 tons. Shipbuilding grade EH32 is the high tensile strength steel, EH32 steel for shipbuilding and oil platform must be good toughness properties, higher strength, strong corrosion-resistance, the processing properties, and welding properties. we promise we can offer you the qualified EH32 steel plate/sheet which is used for manufacturing boilers, pressure vessels and pipes transporting hot liquids at the competitive price and rapid delivery time.
We offer grades EH32 steel and A131 DH36. Like ABS A & B, these grades of steel plate are almost exclusively utilized in the Shipbuilding Industry for the construction of Structural Parts of ships, barges and Marine Equipment. All grades are certified by ABS (American Bureau of Shipbuilding) and represents the Higher Strength Group of ABS. Chapel Steel stock EH32 in the control rolled condition, EH32 steel in both the control rolled and normalized condition and EH32 in the normalized condition.
We keep more than 6000 tons ASTM EH32 steel plate under DNV,GL,LR,BV,
ABS,KR,NK,RINA standard which is used is used for Shipbuilding at the competitive price and rapid delivery time. in our warehouse, So hereby, we sincerely hope you join us,let's join hands to make you be the No.1 in your local steel market.
Quick Details
Standard: ASTM A131
Grade: EH32 steel Thickness: 4-180mm
Place of Origin: Henan China (Mainland) Brand Name: EH32 steel
Model Number: EH32 steel
Type: EH32 steel Plate Technique: CR,N, TMCP, Z15,Z25,Z35
Surface Treatment: Coated
Application: steel for machinary,building,bridg... Special Use: High-strength Steel Plate Width: 1500-4050mm
Length: 6000-12000mm
Packaging & Delivery
Packaging Detail: According to your requirement
Delivery Detail: Within 15 days after receipt of the L/C
Specifications
1,thickness:8-100mm
2,length:6000mm--12000mm
3,width:1500mm--4050mm
4, high quality and low price..
1.Executive standard: CCS,DNV,GL,LR,BV,ABS,KR,NK,RINA
Specifications, Flaw Detection, Delivery status are negotiable.

2.Pretreatment/ Heat Treatment: TMCP, Q &T, N, AR, CR, A, Q
Flaw-Detection/ Ultrasonic testing: Grade1, 2, 3

3.Main use:
Predominantly, used for shipbuilding and offshore structures which are specifically for drilling oil and gas deposits deep under the sea bed. Whilst applications will vary, all will have exposure to the effects of salt water corrosion, powerful sea currents often dictated by the tides and strong winds..
4.advantage
Guarantee the highest quality and best price and service.