Contact us
: 0086-21-61182423
: 0086-21-61182425
: ROOM 101��NO.16, 6TH BUILDING, 9TH LANE,GUANGYI ROAD,ZHUQIAO TOWN,PUDONG NEW AREA,SHANGHAI
You are here: Home- Selling list
Boiler and pressure vessel steel plate A516GR.70 stock,A516GR.70 supplier
Boiler and pressure vessel steel plate A516GR.70 stock,A516GR.70 supplier
Posted:2014/7/9 20:56:51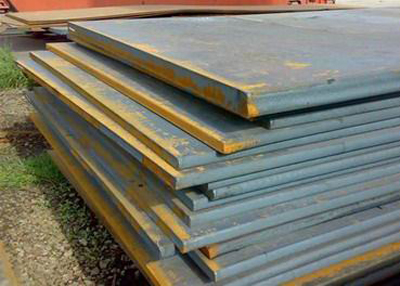 As a steel supplier in China,we can offer Boiler and pressure vessel steel plate A516GR.70 stock,best price of A516GR.70,the application of A516GR.70,if you need A516GR.70,you can contact us at any time.
Boiler and pressure vessel steel plate A516GR.70:
1)thickness:6~150mm
2)width:1500~4020mm
3)length:3000~25000mm
ASTM A516GR.70 steel plate application.A516GR.70 stock are widely used in the industries of petroleum, chemistry, power station and boiler .They can also be used to make equipments and components of reactor, heat exchanger, spherical tank, oil gas tank, liquefied gas tank, nuclear reactor pressure shell, boiler drum, liquefied petroleum gas cylinder, high pressure water pipes of hydropower station, water turbin shell.
We are specializing in A516GR.70 steel plate for many years.Our products into high-strength steel plate, carbon constructional steel plate, pressure vessel steel plate, ship building steel plate, ect.
Copyright © 2011 by Shanghai Katalor Enterprises Co., Ltd. All rights reserved