Boiler and pressure vessel steel plate A285GR.B,A285GR.B steel price
Posted:2013-11-30 02:34:32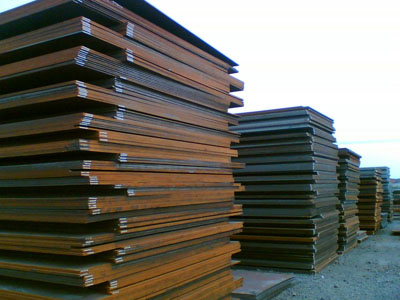 Offer Boiler and pressure vessel steel plate A285GR.B,the specification of A285GR.B steel,we are steel supplier in China,offer A285GR.B steel stock with the lowest price.Offer A285GR.B steel application and explanation.
A285GR.B steel Specification:
1).thickness:6~150mm
2).width:1500~4020mm
3).length:3000~25000mm
A285GR.B steel application,The boiler and pressure vessel steel plates A285GR.B steel are widely used in the industries of petroleum, chemistry, power station and boiler .They can also be used to make equipments and components of reactor, heat exchanger, spherical tank, oil gas tank, liquefied gas tank, nuclear reactor pressure shell, boiler drum, liquefied petroleum gas cylinder, high pressure water pipes of hydropower station, water turbin shell.
Our company supply steel materials ten years. We're professional for various kinds of steel plates. Our A285GR.B steel has high quality, competitive prices and short delivery time.
We can process different geometric shaped A285GR.B steel of various specifications according to the customers' requirements.