Boiler and Pressure Vessel Plate SB410,SB410 steel application
Posted:2013-11-30 02:43:37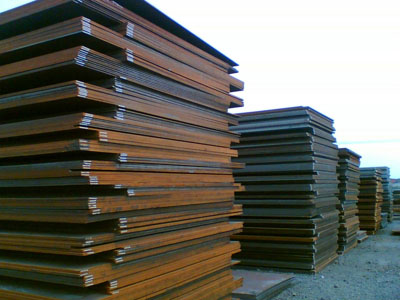 We can offer SB410 steel application stock, SB410 is Boiler and Pressure Vessel Plate.As a steel supplier in China,offer all kinds of steel of stock,here is SB410 steel application and quoted price.
Boiler and Pressure Vessel Plate SB410 specification:
Width: 1500-4020mm
Length: 3000-18800mm
Thickness:6-700mm
Boiler and Pressure Vessel Plate SB410,SB410 steel applications: Widely used in petroleum, chemical, power plants, boilers and other industries for the production of reactors, heat exchangers, separators, tank, gas cans, liquid gas storage tank, nuclear reactor pressure vessel, boiler drum, liquefied petroleum gas cylinders, high-pressure water station, scroll wheel and other equipment and components.
SB410 steel Packaging & Delivery:
Packaging detail: Bundle, loose and bare or according customer inquire.
Delivery detail: Depend on the customer inquire.
We have good reputation in this lines ,so we can provide you high quality Boiler and Pressure Vessel Plate SB410,our price also is competitive ,if you are interested in our SB410 steel plate stock,please contact us .we are looking forward to your inquiry.