Contact us
: 0086-21-61182423
: 0086-21-61182425
: ROOM 101��NO.16, 6TH BUILDING, 9TH LANE,GUANGYI ROAD,ZHUQIAO TOWN,PUDONG NEW AREA,SHANGHAI
ASTM Corten A,B steel stock in China
Posted:2017/6/5 2:08:44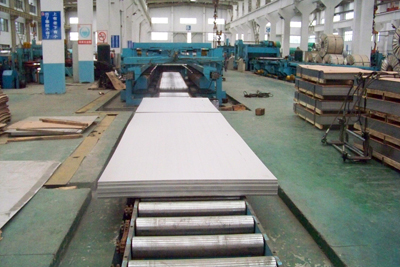 Katalor offer Corten A,B stock in China,ad a corten steel supplier in China.
Corten A,B as the symbol of weathering steel material, weathering resistant steel or atmospheric corrosion resisting steel. Even, some people called all the weathering steel as Corten Steel.
ASTM Corten A,B steel plate is weather resistant steel which is better suited for heavy and load bearing structures.Corten A,B steel is produced from billet castings from blast furnace and hot rolled in a continuous mill for smaller thicknesses and on a four high mill for others.
Corten A,B steel started from North America.Corten A,B steel widely used in air preheater, economizer, railway carriage, containers production, bridge building , construction and so on.
Shanghai Katalor steel keeps more than 10,000 tons hot rolled and cold rolled Corten A,B steel in stock each month.Katalor can meet our customer's any quantity request. Based on these stock source, our advantage industry spread into steel process like : cutting ( any size and any shape ) drilling, welding, milling, machining and steel structure.
Copyright © 2011 by Shanghai Katalor Enterprises Co., Ltd. All rights reserved