Contact us
: 0086-21-61182423
: 0086-21-61182425
: ROOM 101��NO.16, 6TH BUILDING, 9TH LANE,GUANGYI ROAD,ZHUQIAO TOWN,PUDONG NEW AREA,SHANGHAI
ASTM A285 Grade C applications
Posted:2013/7/11 2:02:48
Katalor Industry offer ASTM A285 Grade C as steel exporters in China.ASTM A285 Grade C applications.
ASTM A285 Grade C is a low to intermediate yield steel used in the fabrication of carbon steel pressure vessels and boilers.
The steel is intended for use in standard tanks and boilers rather than high pressurised vessels due to the steels lower yield strength. ASTM A285 Grade C is supplied throughout the oil gas and petrochemical industry, and Katalor Industry., LTD hold this material in stock.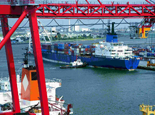 The material has good forming and welding characteristics under conventional methods.
ASTM A285 Grade C applications.ASTM A285 Grade C are commonly found throughout the oil industry (including inshore and offshore), the petrochemical industry and the gas production industry. The companies in these industries set the highest demands in terms of quality, testing and conditions of supply.
Katalor Industry can offer ASTM A285 Grade C.ASTM A285 Grade C applications.More about ASTM A285 you can send your specific requirements to our e-mail: [email protected]
Copyright © 2011 by Shanghai Katalor Enterprises Co., Ltd. All rights reserved