Contact us
: 0086-21-61182423
: 0086-21-61182425
: ROOM 101��NO.16, 6TH BUILDING, 9TH LANE,GUANGYI ROAD,ZHUQIAO TOWN,PUDONG NEW AREA,SHANGHAI
You are here: Home- Selling list
ASTM 316L stainless steel characteristic and typical application
ASTM 316L stainless steel characteristic and typical application
Posted:2013/4/4 5:01:50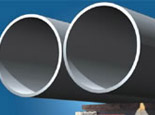 Katalor Industry as a Chinese ASTM 316L stainless steel exporter to the world,316L stainless steel distributors in China,offer ASTM 316L stainless steel characteristic and typical application, ASTM 316L stainless steel spot resources.
ASTM 316L stainless steel characteristic:
1) cold-rolled product appearance gloss good, beautiful;
2) the addition of Mo, corrosion resistance, especially resistance to pitting corrosion resistance is excellent;
3) excellent high temperature strength
4) excellent work hardening (processed weakly magnetic)
5) non-magnetic solid solution state;
6) relative to 304 stainless steel, and higher prices.
typical application of 316L stainless steel:
Pulp and paper equipment heat exchangers, dyeing equipment, film processing equipment, pipelines, coastal area outside of the building with the materials, as well as senior watch bracelet, case and other purposes. Sea; photographic equipment, chemicals, dyes, paper, oxalic acid, fertilizer and other production equipment, food industry, coastal facilities, rope, CD rods, bolts, nuts.
Katalor Industry offer Quality ASTM 316L stainless steel stock, various specifications and delivery status of ASTM 316L stainless steel, we meet your needs, please contact us or send us e-mail ([email protected]) ASTM 316L stainless steel.
Copyright © 2011 by Shanghai Katalor Enterprises Co., Ltd. All rights reserved