Contact us
: 0086-21-61182423
: 0086-21-61182425
: ROOM 101��NO.16, 6TH BUILDING, 9TH LANE,GUANGYI ROAD,ZHUQIAO TOWN,PUDONG NEW AREA,SHANGHAI
API 5L X 60 steel stock
Posted:2013/9/29 4:13:38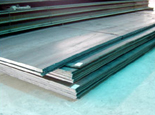 We ate API 5L X 60 steel supplier in China.API 5L X60 steel is a steel under the API SPEC 5L standard.API 5L X60 steel performance is very good.
Katalor Industry is specialized manufacturer and exporter for API 5L X60 Seamless Pipe,Which are used for conveying gas,water,and petroleum of both the oil and natural gas industries,and automobile pipes,pipes for low and medium pressure boilers,liquid tubes and electrical heater tubes,Our products are carbon seamless steel pipes, and we can supply plenty of standards of pipe.
Our API 5L X60 Seamless Pipe is produced accordance with API Spec 5L. We offer seamless line pipe(pipeline tubes) available in all sizes,weights and grades of black and galvanized,both seamless and electric welded, from 1/8" to 36",steel grade A, B, X42 – X70,and ERW line pipes from 4-1/2" to 20", steel grade A, B.
API 5L X60 is the American Petroleum Institute provides a standard steel pipe, the world-wide standard for the oil and gas industry in the water, gas, oil with a straight seam steel pipe, seamless steel pipe, spiral pipe joints.
We can offer API 5L X60 stock and other API 5L steel staock.give you the lowest price and the best quality service.If you want kouw more API 5L X 60 steel,please contact us at any time.
Copyright © 2011 by Shanghai Katalor Enterprises Co., Ltd. All rights reserved