A612 steel plates for boiler stock,ASTM A612 carbon Steel supplier
Posted:2013-11-30 23:39:00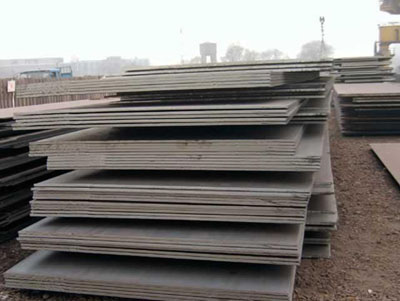 As a steel supplier in China,we can offer A612 steel plates for boiler stock,the best price of ASTM A612 carbon Steel ,here is ASTM A612 carbon Steel application and explanation.
ASTM A612 specification for Pressure Vessel Plates, Carbon-Mn-Silicon Steel, High Strength, for Moderate and Lower-Temperature Welded Service
ASTM A612 standard: A612
A612 boiler steel Available Dimension:
Thickness: 8-500mm Width: 1000-4200mm Length: 3000-18000mm
ASTM A612 carbon Steel applications:A612 steel plates for boiler widely used in construction field ,ships building industry ,petroleum and chemical industries, war and electricity industries ,food processing and medical industry, boiler heat exchanger, machinery and hardware.
We are steel company where has been providing A612 steel plates for boile of all kinds for many years, so as steel provider, we are inviting you to make your inquiry to us for best quotation of ASTM A612 carbon Steel we have.