Contact us
: 0086-21-61182423
: 0086-21-61182425
: ROOM 101��NO.16, 6TH BUILDING, 9TH LANE,GUANGYI ROAD,ZHUQIAO TOWN,PUDONG NEW AREA,SHANGHAI
You are here: Home- Selling list
A537class1 Business Directory,Selling Leads A537class1 steel stock
A537class1 Business Directory,Selling Leads A537class1 steel stock
Posted:2014/7/15 3:16:24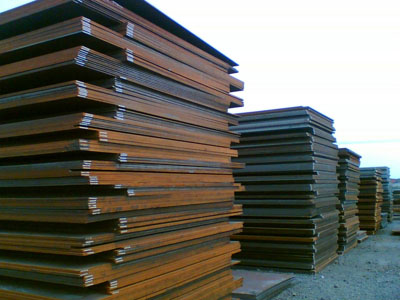 A537class1 Business Directory,as a A537class1 steel exporter in China,we can offer Selling Leads A537class1 steel stock,the best price of A537class1 steel,A537class1 steel application, explanation and so on.
A537class1 Business Directory,construction,A537class1 steel widely used in machinery manufacturing, container manufacturing, shipbuilding, bridge construction. Can also be used to manufacture a variety of containers, the furnace shell, furnace plate, bridge and vehicle static steel plate, low alloy steel plate,shipbuilding plate, boiler plate, pressure vessel plate, pattern plate, tractor parts, automobile frame steel plate and welding components.
Selling Leads A537class1 steel:
A537class1 Packaging & Delivery:
A537class1 Packaging detail: Bundle, loose and bare or according customer inquire
Delivery detail: Depend on the customer inquire.
If you need A537class1 steel stock,we will give you the best price of A537class1 steel,more about A537class1 steel application and so on,you can contact us at any time.
Copyright © 2011 by Shanghai Katalor Enterprises Co., Ltd. All rights reserved