Contact us
: 0086-21-61182423
: 0086-21-61182425
: ROOM 101��NO.16, 6TH BUILDING, 9TH LANE,GUANGYI ROAD,ZHUQIAO TOWN,PUDONG NEW AREA,SHANGHAI
You are here: Home- Selling list
3PE Coating Steel Pipe specification,3PE Coating Steel Pipe application
3PE Coating Steel Pipe specification,3PE Coating Steel Pipe application
Posted:2012/12/4 20:25:18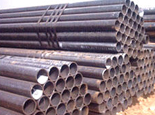 3PE Coating Steel Pipe
Category:coating steel pipe
3PE Coating Steel Pipe specification:OD:21.3mm-168.3mm
WT:2.75mm-8mm; LG:6-16m

Description:The 3PE coating steel pipe enjoys good impact resistanct,abrasive resistance,shock resistance,acid resistance,alkali resistance,salt-tolerance,electric insulation,voltage resistance,high quality and long service life.
3PE Coating Steel Pipe Applications:3PE coating steel pipe can be usded in transferring natural gas,crude oil and refined oil product over long sistance.3PE coating steel pipe can be also used in urban fuel gas piping systems,storage tanks and groove piping systems, protecting in the electricity and communication industries and water systems.
Delivery time : within 20-40 days , mainly according to your quantity
Surface Treatment:3PE
Katalor Industry STEEL can provide 3PE Coating Steel Pipe immediately, if you need 3PE Coating Steel Pipe, please be free to contact us.
TEL:010-56218820
FAX: 010-56218821
Oficina Dir: ROOM 3007 1# SOHO MODERN CITY, 88 NO. JIAN GUO ROAD BEI JING OF CHINA
E-mail: [email protected]
Thanks for your attention in advance
Copyright © 2011 by Shanghai Katalor Enterprises Co., Ltd. All rights reserved