Contact us
: 0086-21-61182423
: 0086-21-61182425
: ROOM 101��NO.16, 6TH BUILDING, 9TH LANE,GUANGYI ROAD,ZHUQIAO TOWN,PUDONG NEW AREA,SHANGHAI
15 Mo 3 distributors in China, 15 Mo 3 stock
Posted:2013/11/14 20:56:52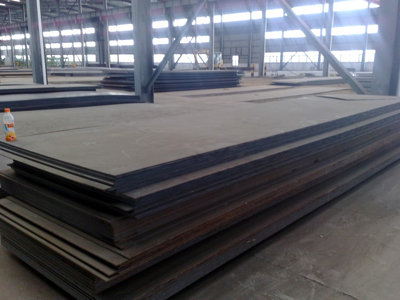 We are 15 Mo 3 distributors in China,offer 15 Mo 3 stock, 15 Mo 3 application.15Mo3 application, 5Mo3 widely used for low and medium pressure boiler (working pressure not higher than 5.88Mpa, working temperature below 450 ℃ ) of heating surface tubes; for high-pressure boilers (above 9.8Mpa working pressure in general, the working temperature of 450 ℃ between ~ 650 ℃ ) of heating surface tubes, economizer, superheater, reheater 15Mo3.
15 Mo 3 application of Pressure vessel Boiler steel plate,15 Mo 3 widely used in petroleum, chemical, power station boilers making and other industries for the production of reactor, heat exchanger, separator, spherical tanks, oil cans,gas cans, nuclear reactor pressure vessel, boiler steam package, liquefied petroleum gas cylinders, high pressure water main station, hydraulic turbine vortex shells and other equipments and components.
15Mo3 is one steel grade which contains Mo low alloy steel plate for building intermediate boiler and pressure vessel.The temperature of application condition shall be under 450 centidegree,and generally the working pressure should below 588Mpa.
More about 15 Mo 3 stock, 15 Mo 3 price.As a 15 Mo 3 distributors in China can meet your needs on time.
Copyright © 2011 by Shanghai Katalor Enterprises Co., Ltd. All rights reserved