Contact us
: 0086-21-61182423
: 0086-21-61182425
: Room 301,Unit 6,lane 2500,xiupu Road,Kangqiao Industrial Area,Pudong New District,Shanghai
Would the 201 stainless steel get rusty?
Posted:2013/6/5 4:35:46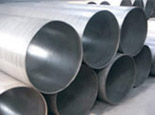 201 stainless steel is the more important one stainless steel, Shanghai Katalor Industry Co., Ltd is 201 stainless steel suppliers,Would the 201 stainless steel get rusty?
201 stainless steel, with acid, alkali, high density, polished no bubbles, no pinholes and other characteristics, is producing all kinds of case, band bottom quality material 201 stainless steel and other materials. Mainly used as decoration pipes, industrial pipes, some light stretching of the products .201 Stainless steel with nickel-chromium alloy with an unstable 304 similar to resist corrosion. 201 stainless steel plate in the temperature range of the chromium carbide in the prolonged heating may affect the alloy 321 stainless steel and 347 in harsh corrosive medium. 201 stainless steel is mainly used for high-temperature applications, high-temperature applications require materials with strong resistance to sensitization, lower temperature to prevent intergranular corrosion.
201 stainless steel is not the best, do not rust in some cases surprising. Many types of201 stainless steel, suitable for the application environment is different, even if the same stainless steel in the same environment, anti-rust capability is also different because the main elements of stainless Cr, and Ni \ Ti different contents, but also on ability to produce rust difference, but the cost will be significantly different. The disadvantage is 201stainless steel: 18% with a low chromium content of the nickel content and the formation of reach equilibrium ferrite, for 200 series stainless steel the chromium content to 15% to 16%, in some cases down to 13% ~ 14%, the corrosion resistance can not be 304 and compared to other similar steels.
In summary,201 stainless steel and in some cases will be rusty, we must to choose the right according to the actual situation of stainless steel. Shanghai Katalor Industry Co., Ltd offers 201 stainless steel cash resources and the latest offer, please contact us, you can also send your detailed requirements to our email, we will reply within the shortest possible time.
Copyright © 2011 by Shanghai Katalor Enterprises Co., Ltd. All rights reserved